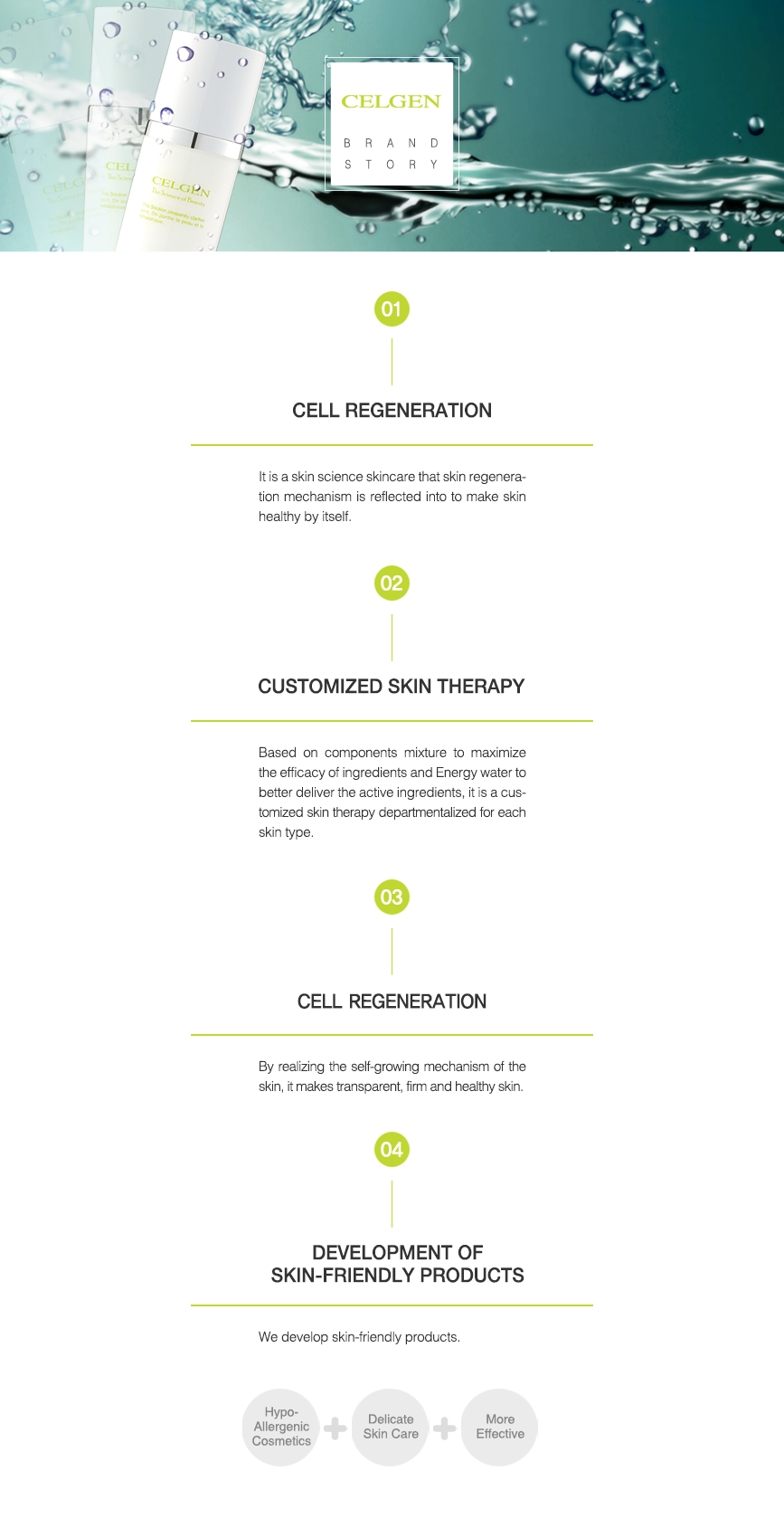 CELL + REGENERATION
Skin science skincare that the self-growing mechanism of the skin is reflected into to make the skin healthy by itself.
Celgen is not cosmetics to provide an immediate and noticeable skin improvement effect by artificial ingredients. Such ingredients do exist but by causing irritation on skin, they change the skin rhythm artificially and cause potential skin troubles.
Total Skin Care System
As cells become healthy by themselves when nutrients are provided properly, Celgen is a total skin care system that activates to make skin healthy by itself.
Hypo-allergenic:Hypo-allergenic cosmetics with excellent skin-friendliness and rich moisture.
Advanced Skin Care : Customized skin therapy departmentalized delicate line up for each skin type.
More Effective Formula:Effective formulation to increase absorption of active ingredients.
Based On Energy Water:Contains Energy Water, the closest water to skin which effectively delivers the active ingredients of cosmetics by absorbing actives with rich moisturizing effect.